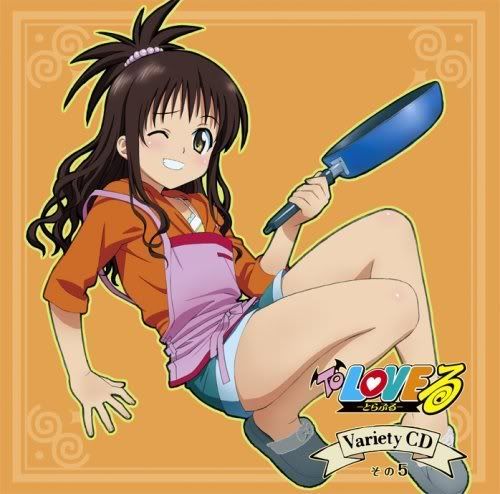 Putting Mikan here should be great for a hits boost.

I don't really keep track of hits to begin with, but I certainly know what the fans like. The last two TLR Variety CDs are here, and included on them are another song for Run/Ren, a second song for Yui, one for Saki, a song for Rito (even the harem leads deserve one every now and then), a second one for Mikan and a Lala/Haruna duet.




Variety CD 4
Torrent
Direct Download

Variety CD 5
Torrent
Direct Download

Another series of releases brought to a close, but much like Maid Guy, there is more on the horizon. A set of three OVAs for the year ahead, as I'm sure everyone knows. There'll be plenty more Haruka Tomatsu in the year to come, and plenty more of everyone else as well.

Celonius28 wishes you a good holiday season. May your [insert holiday here] be filled with interesting stories.