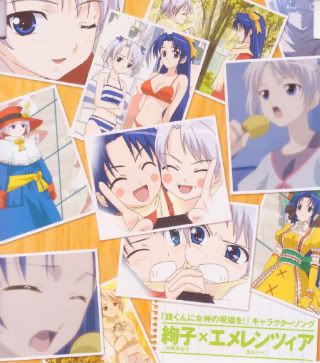 320kbps, scans included. A rarity.

We at Celonius28 have a policy when releasing our music, since we deal specifically in character songs - no song releases for shows we haven't seen and characters we don't know. Or at the very least, we will wait until we have enough information about the show to make it look like we know.

And now, we can release something we've been wanting to for awhile. Ayako and Emelenzia's karaoke insert song single. Mikako Takahashi and Asami Sanada perform. And for those who don't know what a Sachertorte is, let's just say the cake is most definitely not a lie.

Torrent
Direct Download


Read more!