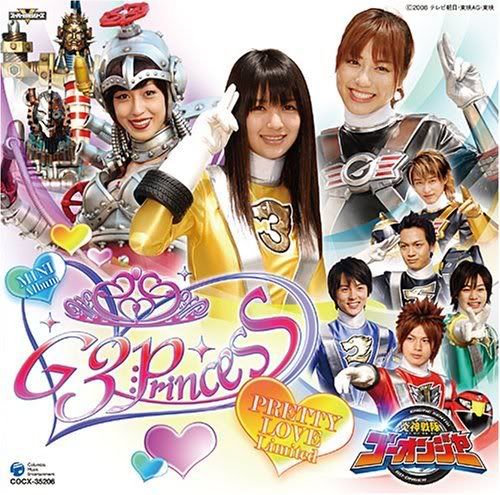 G3 Princesses, on stage!

The first entry up is the G3 Princesses. Performed in GP31, this album includes individual songs for each of the girls, G3 Princess Rap, and the one-episode special end theme "Enjin Eco Rap". The song is a Green Aesop in musical form, but for one gathering all of Go-on's ED themes (and there are many), it's a good part of the collection. Once again, the first and seventh tracks (Go-on's OP and ED) are not included due to Columbia putting them on every album, thus making their reencoding here redundant and unneeded.

Torrent
Direct Download

And now for some random logic:
Miu = "Yume no Tsubasa" = "Dream Wing" =
Mai-Otome
= flying, fighting girls =
Strike Witches
= no pants.
Therefore, Miu = no pants.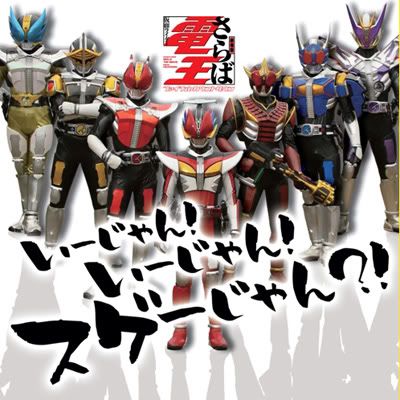 From start to finish, always at a climax!

The second entry is the complete album for Saraba Kamen Rider Den-O: Final Countdown, now in theaters. A new version of Climax Jump, as well as individual versions for each of the Taros' (sorry, Sieg and Deneb) are on here, as well as dialogue versions and a piano form of Climax Jump. For both of these albums, scans are included for just about everything, and the sound quality is perfect. Enjoy.

Torrent
Direct Download